Australia's Mining Essentials Premium+MMi Website and Magazine (10 Users)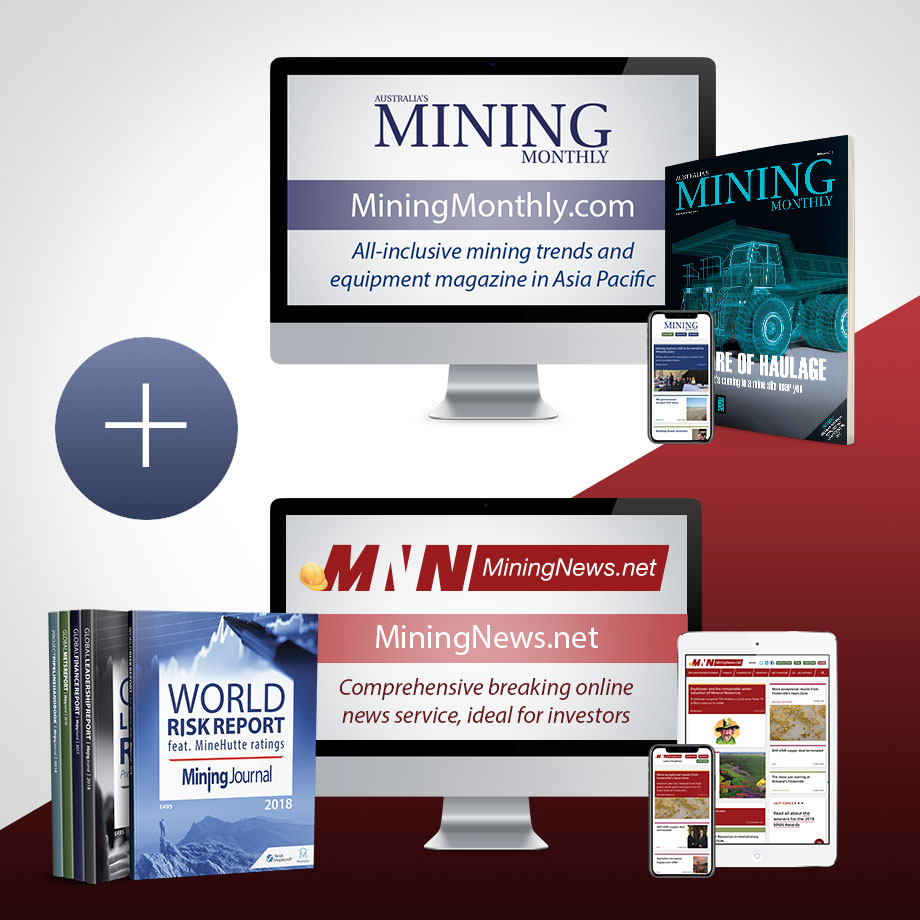 Get 360 degree views on the Australian mining sector through print, digital and mobile content by Australia's Mining Monthly & MiningNews.net.
Do you work in the operational side of mining? Pair your MiningNews.net subscription with Australia's premier media brand for mining operations companies to better inform your business decisions.
Alongside MiningNews.net, your Mining Essentials subscription allows unlimited access to Australia's Mining Monthly; a detailed resource covering extensive information on the equipment, people, technology and services driving Australia's mining industry.
You receive:
10-user website access to MiningMonthly.com and MiningNews.net
The latest issue of the Australia's Mining Monthly magazine
Access to the eMagazine via desktop, tablet and smartphone apps
4 annual reports (valued at $1185 each) produced by Mining Journal's Intelligence division, centred on the most relevant discussion points in the mining sector: Risk, Finance, Leadership, and Projects
ASX daily market wraps, analysis and latest commodity news
Leading exploration projects, new discoveries and funding activities
M&A, company announcements and financial reports
Exclusive METS sector investment news, commentary and analysis
Opinion pieces, and company and market analysis
Mine management, processes & practices
Detailed reports on mineral processing advances
New technology, innovation and sustainable development
ASX opening and close newsletters, mining, operations and technology newsletters
The launch of the Mining Magazine Intelligence (MMI) suite of research reports is a natural progression for Aspermont into the research space, leveraging Mining Magazine's 110-year history and following the trail blazed by the Mining Journal Intelligence unit, which was launched in late 2017 and today releases five established research reports that track the industry's key points of interest from an investor perspective.
The MMI research will focus on the key technology and innovation proliferating the mining space, focusing on the leading mines, miners and suppliers. As with Mining Magazine, MMI will take a global view of the market.
This product can be purchased in AUD, EUR, USD.
Continue below to access content immediately.