Global Finance Report - 2020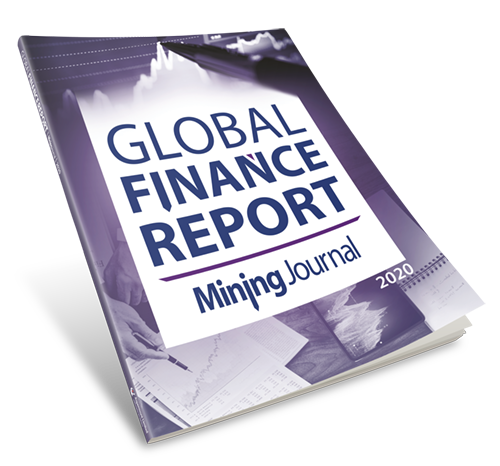 The Global Finance Report 2020 is a comprehensive review of the financing landscape for resources companies. The report provides a market outlook, detailing the likely trends according to experts in the finance and investment sector, along with in-depth analysis around the year's capital raising and evolving alternative finance solutions..
The Global Finance Report 2020 includes:
EXECUTIVE SUMMARY:
The full findings of the report synthesised to brief the industry on the financing landscape and how it looks moving forward.



PUBLIC EQUITY MARKETS

:
IPOs and secondary raisings catalogued and analysed.


STOCK EXCHANGE COMPARISONS:
Review and analysis of stock market credentials and regulation, including the results from Mining Journal's Stock Exchange Rating Survey.


ALTERNATIVE FINANCING:
Analysis around private equity and royalty/streaming solutions based on interviews with leading executives in the alternative financing space, as well as a comprehensive overview of the performance by our royalty/streaming stocks sample group in terms of the deals they've done and then as investments themselves.


INVESTOR SENTIMENT:


Analysis around the sentiment of retail and institutional investors towards the mining space, as gauged by

Mining Journal's Investor Sentiment Survey.


BEST-PERFORMED EQUITIES:
Equities assessed by capital gains and yield.


Purchase your copy today!
(Your copy of the printed report will be sent in the mail as soon we receive the order)
"Due to covid19 we are experiencing delays in sending mail to certain regions, with delivery times of up to 6 weeks or even longer not uncommon. If you would like to discuss potential alternative delivery options please contact our sales team at subscriptions@aspermontmedia.com "
- Alternatively, purchase an annual subscription to Mining Journal Premium to receive full access to the Global Finance Report plus four more quarterly research reports (Leadership, METS, Project Pipeline and Risk) per year. Click here to subscribe now.