Global Leadership Report - 2019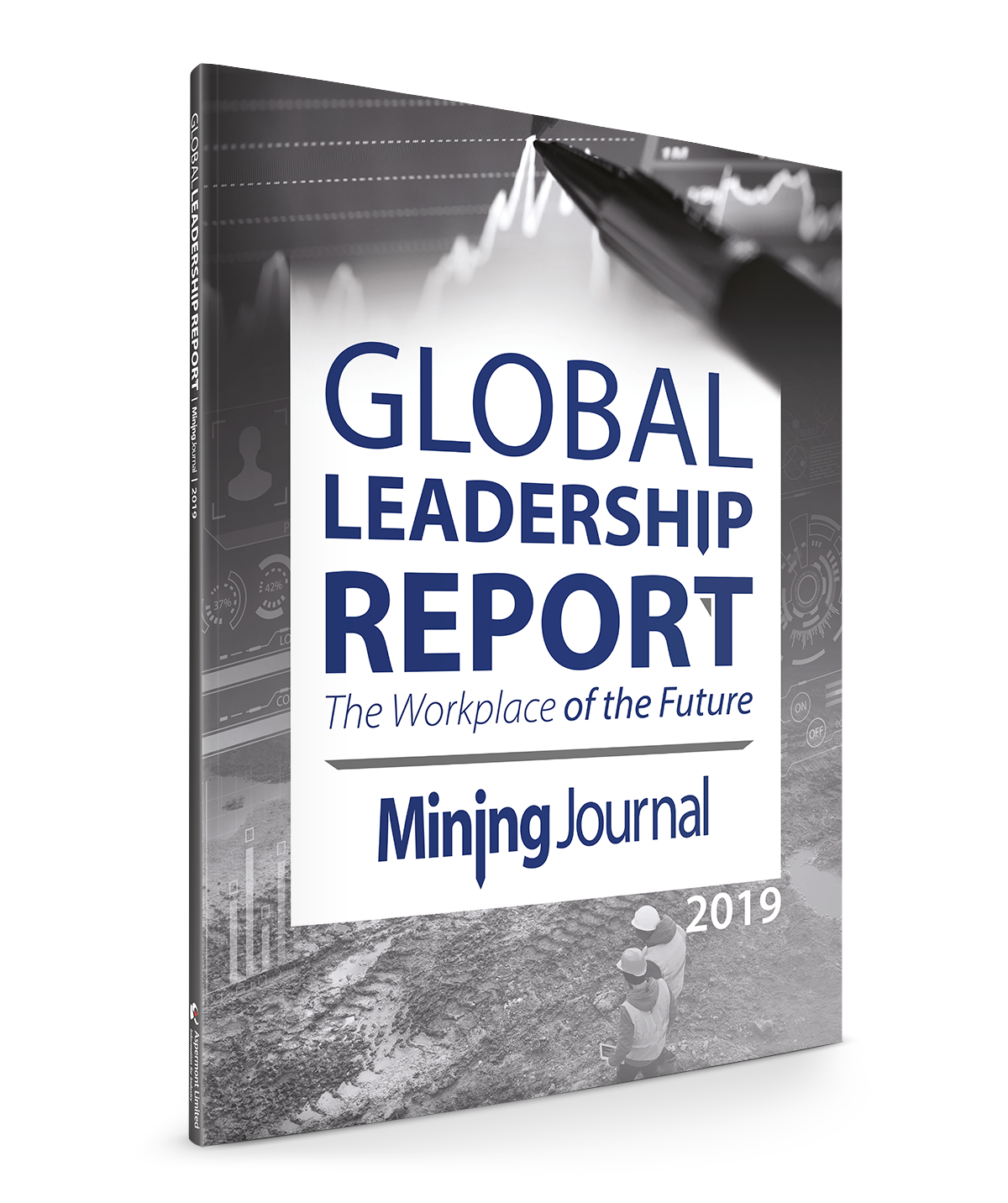 Discover how leadership teams are building environments in which future generations aspire to work in the Global Leadership Report 2019.
The mining industry is in a transformational period as it evolves to take advantage of a technology revolution and grapples with an unprecedented volume of hurdles including lagging CSR practices, lack of growth and the 'discovery deficit'.
The full Global Leadership Report establishes the drivers shaping the workplace of the future and how leaders are building environments attractive to future generations.
EXECUTIVE SUMMARY:
An overview of the workplace of the future in the mining industry as anticipated by both current industry workforces and leadership teams.
AIMS & METHODOLOGY:
Outlines Mining Journal Intelligence's approach to assessing what the workplace of the future might look like in the industry.
WORKPLACE OF THE FUTURE:
Presents qualitative and quantitative insight on areas such as 'people', 'state of play', 'leadership', and a futuristic take on the mining workplace as obtained from our industry-wide survey around this year's theme: 'Workplace of the Future'.
EXECUTIVE INTERVIEWS:
A series of in-depth interviews with 20 executives from the mining industry's leading and largest companies by market capitalisation.
LEADERSHIP:
Explores the data from Mining Journal Intelligence's digital survey with questions carefully formulated to allow year-on-year comparisons focused on most-desirable leadership characteristics.
Purchase your copy today!
(Your copy of the printed report will be sent in the mail as soon we receive the order)
- Alternatively, purchase an annual subscription to MiningNews.net Premium to receive full access to the Global Leadership Report plus four more quarterly research reports (Risk, METS, Project Pipeline and Finance) per year. Click here to subscribe now.