Global METS Report - 2019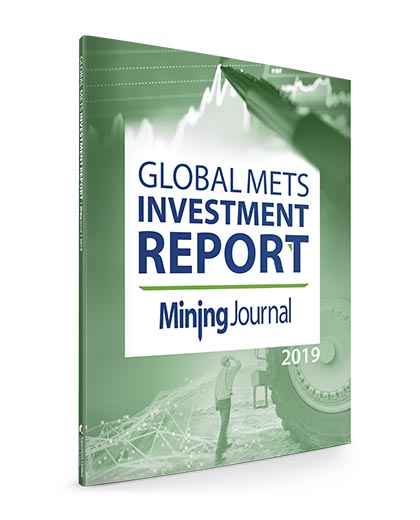 2019 Edition: A world – first look at Mining equipment, technology and services leaders in the US $150 Billion METS Arena.
Mining Journal Intelligence's Global METS Investment Report is the first ever independent Top 100 listing of the world's leading public and private METS companies
Mining Journal Intelligence's research focuses on mining and metals sector revenues, workforce numbers, R&D spending and key areas of business development. We also probe the top international firms to discover common leadership elements, and enduring points of difference, and meet the experienced executives at the top of company hierarchies to gain insights into their winning strategies and growth plans.
Executive Summary:

A world – first look at Mining equipment, technology and services leaders in the

US $150 Billion

METS Arena.

Top 100 METS Companies:

46 service companies, 33 equipment, 12 technology and nine consumable suppliers – recorded US$84.9 billion of mining/metals revenues in 2018.

METS Leadership:

Exploration and innovative ideas into the METS people, places and projects on how to grow fast within mining.

Growth Markets: METS sector maintains global creep - emerging markets continue to expand and technology and growth strategies evolve.

METS Finance: Consolidation, control and change. Insight into the the market share data of METS leaders plus more.

MinTech Rising:

A look into Mining technology companies starting to proliferate and continue to expand.
Purchase your copy today!
(Your copy of the printed report will be sent in the mail as soon we receive the order)
Alternatively, subscribe to Mining News Premium (HERE) to receive full access to MiningNews.net, the Mining Journal METS Report plus four more quarterly research reports (Risk, Global Finance, Leadership and Project Pipeline) each year!!